How to use kaizen4health.com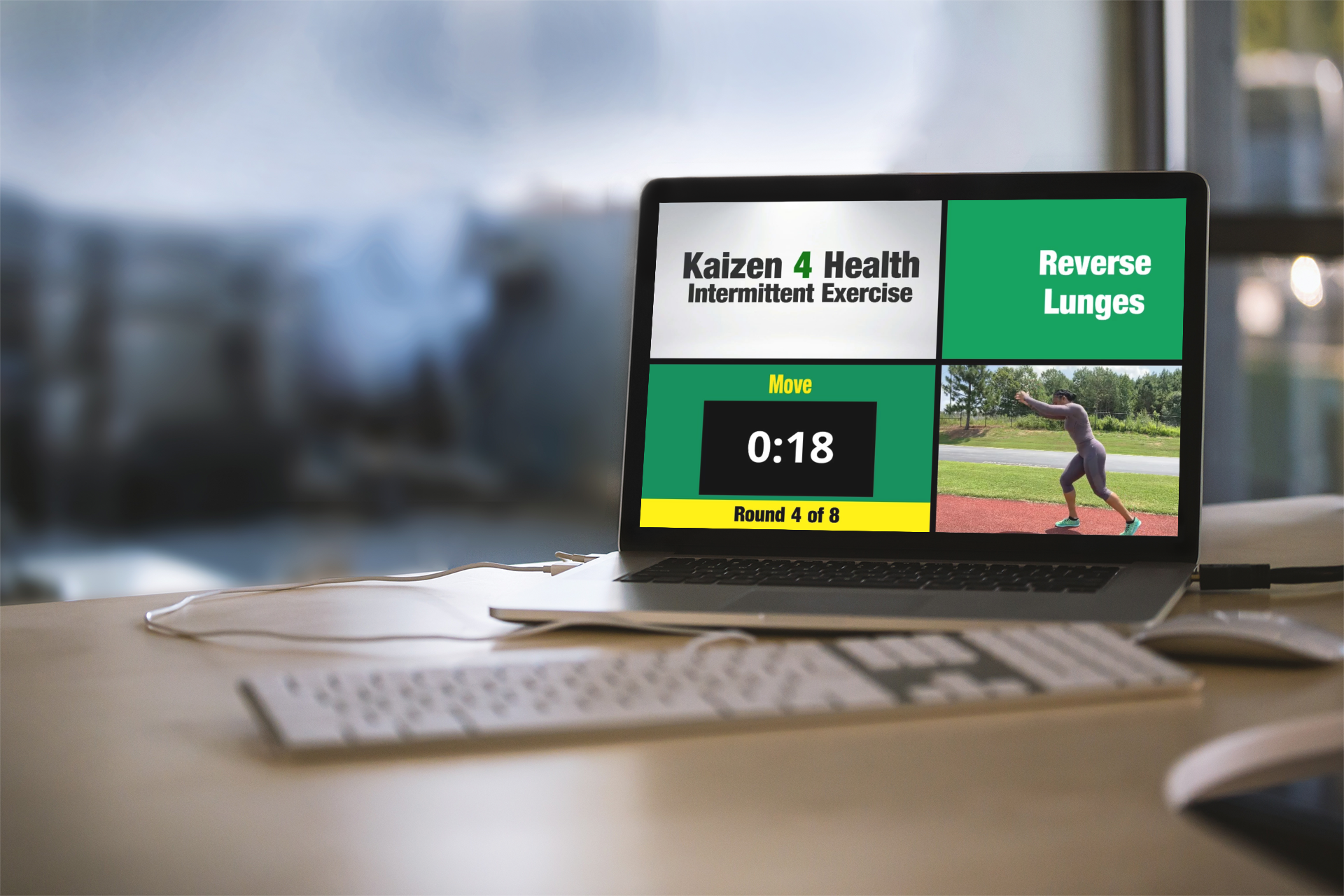 Step 1:  Place your laptop on a table, desk or shelf.

Step 2:  Set your browser to kaizen4health.com/channels/aerobics.

Step 3:  Turn the volume up just enough that you could hear it if you were in another room.

Step 4:  Every hour on the hour you will hear some chimes playing and then your 4 minute exercise class will start.

Step 5:  Get up. Start moving and have a great workout!